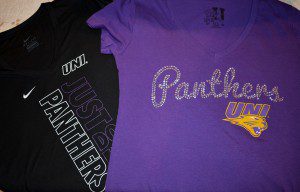 The last few months have been a whirlwind of activity and quite emotional, too.  Our son just graduated from high school in May.  In addition to planning a graduation party, we had Drake Relays, many track meets, including State Track Meet, Baccalaureate, senior awards presentations, and of course commencement.  We had prom in April, choir concerts, graduations celebrations for many of my son's friends and classmates…  It was a year of the last this and the final that, which has left me many times in tears.  Life is supposed to be this way.  We prepare our children to try to make the right decisions, to think critically, to behave with knowledge of the consequences of their actions, to be kind to others, to have a sense of compassion…  This is the way it is meant to be and I believe my husband and I have not been perfect, but have certainly done the best job that we can.  Our family changing from what we have grown accustomed to over the past 19 years. It is hard, but it is also time.   Our son has chosen the University of Northern Iowa (UNI) and will participate in their track and field program.  We feel great about his decision!  He has amazing coaches and friends that he has made so far during times visiting campus.
Yesterday morning, we packed and left bright and early at 6:00 a.m. to attend freshman orientation.  During certain lectures and discussions, I found my eyes welling with tears, actually, they were downright rolling down my face, and my son looked at me, rolled his eyes a little, but also let me know, "It's going to be okay, mom."  And it is going to be okay – it's going to be great!  I cannot wait to see the wonderful adventures that await him.  He, along with his sister, are our very pride and joy.
Here we go!  And I know, at least eventually, I will be okay!